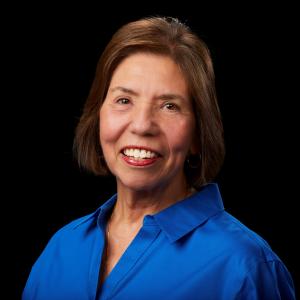 Business Development Associate (retired)
INES GOMEZ is a "retired" Business Development Associate, who has come back to the Innovation and Partnerships Office (IPO) as a contractor in order to mentor and train those who must navigate through the complexities of technology transfer agreements.
She excels at sharing her extensive knowledge of DOE partnership mechanisms as well as expertise in industrial research & development collaborations, technology licensing, and related activities that are central to fulfilling the goals of the IPO.  Ines began working in the IPO in 1992; with more than 28 years of dedicated service, Ines still finds her job interesting and challenging, and is pleased to have seen many innovations she helped process become successfully commercialized over the years.
Prior to joining IPO, Ines worked in the private sector as well as for the U.S. Department of Justice.  She has an Associate in Arts degree in Legal Secretarial Science from Mount San Antonio College.  She also has a Certificate in Business Management from University of the Pacific and over the years participated in numerous professional development activities including the Latino Leader Education and Development (LLEAD) program for executive leadership, DOE Technology Transfer workshops. Ines has also completed licensing and management courses provided by Association of University Technology Managers (AUTM), Licensing Executive Society, and Institute for Management Studies (IMS), just to name a few.
When she is not working from her "retired job", Ines enjoys reading as well as her daily morning and evening walks.
Email contact
gomez8@llnl.gov