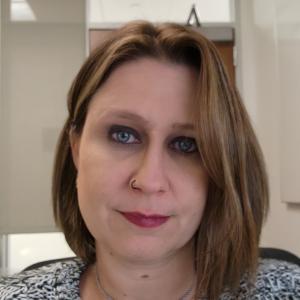 Agreements Specialist
TAMI PLISCO is an Agreements Specialist responsible for managing complex agreements between LLNL and outside partners, from initiation to execution and beyond.  Tami joined the Innovation and Partnerships Office team in 2021. 
Prior to joining LLNL, Tami worked for the State of California for 5 years as a Legislative, Procurement and Contract Analyst.  She also has worked in the private sector, spending more than 15 years in various positions within the medical field.   
Tami holds a B.A. in Human Development with a focus in Gerontology Studies as well as a Master's in Public Policy and Administration and a Certificate in Collaborative Governance from California State University, Sacramento.  She is currently pursuing a Certificate in Paralegal Studies from Chabot College. 
When she's not working, Tami enjoys weekends with her fiancé and spending time with friends.  Her hobbies include painting, gardening, and taking care of their 5 cats, 1 dog, 1 python, and 2 geckos.
Email contact
plisco1@llnl.gov