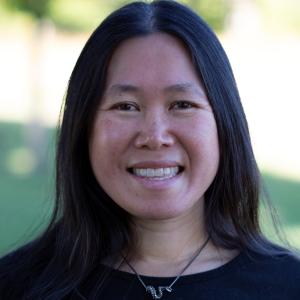 Business Development Executive
CHARLOTTE ENG is a Business Development Executive responsible for designing informational materials and researching industry partners aligned with a number of LLNL technology portfolios. 
She joined LLNL in 2018 as a forensic microscopist in Nuclear and Chemical Sciences division (NACS) with a focus on the non-destructive analysis of nuclear materials, and then transitioned in 2022 to the Innovation and Partnerships Office to flex her creative talents through the promotion of LLNL technologies and their commercial applications.
Charlotte possesses a multidisciplinary background; after receiving her PhD in materials science and engineering from Stony Brook University, she spent twelve years working as an art conservation scientist at the Los Angeles County Museum of Art (LACMA). During her tenure she performed scientific examinations on hundreds of diverse artworks ranging from Mayan ceramic vessels to 3-D printed contemporary jewelry.
Charlotte fills her spare time with family, hiking in the mountains, and being entertained by her playful chinchillas.
Email contact
eng23@llnl.gov