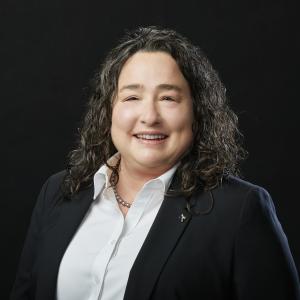 Business Development Executive
HANNAH FARQUAR leads the Business Intelligence and Market Analysis group within the IPO that is responsible for evaluating Lawrence Livermore National Laboratory intellectual assets and developing commercialization pathways with private sector collaboration.. Hannah has a broad base of knowledge of the entire LLNL intellectual property portfolio. Hannah also manages the entrepreneurial training programs that teach business skills to LLNL researchers and leverages their knowledge and learning to move technologies closer to commercialization.
Hannah is a science and technology enthusiast by birth and training. She earned her PhD in Chemistry from Louisiana State University and was a postdoctoral fellow at Oak Ridge National Laboratory before moving to Lawrence Livermore National Laboratory. The transition from benchtop to desktop has led her to over a decade in technology transfer—that unique intersection of science, business and law.
In her personal time she is a mother of an impressive, spunky young girl and enjoys amateur photography, Livermore wineries and hiking in the beautiful Tri-Valley area.
Email contact
farquar3@llnl.gov