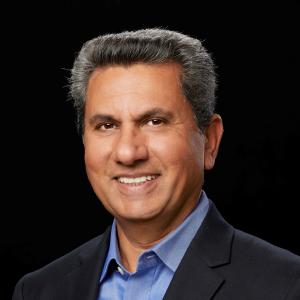 Business Development Executive
YASH VAISHNAV is a Business Development Executive managing intellectual property development, industry collaborations and commercialization of life science technologies. Yash has about 34 years of experience in scientific research and business development including about 24 years in technology transfer and business development. He has worked within the University of California (UC) system (UC Office of President and UCLA), Arizona State University, Argonne National Laboratory, and Lawrence Livermore National Laboratory.
He keeps himself abreast of developments in his primary area of interest in immunology, cancer biology, molecular biology, and biotechnology. He is a member of the Licensing Executive Society (LES), the Association of University Technology Managers (AUTM), and the American Association for Cancer Research (AACR).
Yash earned a Ph.D. in Molecular Biology; an M.Sc. in Biochemistry; a B.Sc. in Microbiology; and an MBA in finance. He has held faculty positions at the University of California, San Diego (UCSD), and the International Centre for Genetic Engineering & Biotechnology (ICGEB), New Delhi, and has published research articles in scientific journals.
Yash's areas of interest outside of professional activity include hiking, travel, history, geopolitics, international conflicts, and current affairs.
Email contact
vaishnav1@llnl.gov